Home / The Truth About Fat
The Truth About Fat

This item is only available for Canadian orders.
Fat has a reputation as public health enemy number one. We've spent decades trying to eat less of it - yet today we're unhealthier than ever. This engaging film sees a group of health service workers undergo a series of eating trials - including a bold experiment to investigate the effects of giving up fat altogether. Monitoring the effects of their drastic diet, the program demonstrates how, for healthy people, low-fat diets are bad news. Discover how a portion of steamed salmon has more fat than a pizza, learn how the fat from a greasy meal turns up in your blood within a matter of hours, and find out why fat may even help with weight loss. Stuffed full to bursting with more astonishing facts and surprising experiments, this BBC Horizon program reveals how a little bit of what we like can be good for us.
A BBC Production.
---
Related Titles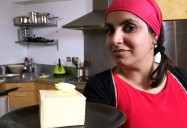 The Truth About Calories
Films Media Group
BBC056
Calories are the language of many diets and healthy eating plans. But the numbers you see on the...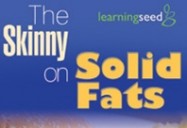 The Skinny on Solid Fats
Learning Seed
200335
This program explains the different types of fat and why solid fats are harmful to your health (and...