Home / Cat 'n' Kite: The Mooh Brothers
Cat 'n' Kite: The Mooh Brothers

This item is only available for Canadian orders.
This title is a part of the series
The Mooh Brothers (Season One)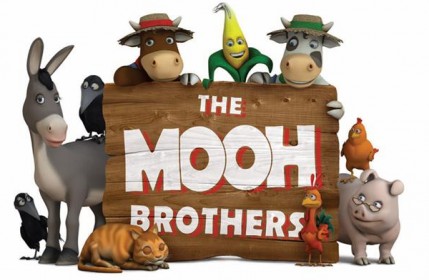 The Moohs build kites, Gussy offering advice, Barton's kite is plain and functional, Wilton's elaborate and impractical. The Mouse pilots Wilton's kite, but it doesn't get off the ground. Barton's kite flies, but is so plain that it's invisible in the sky. They combine their ideas into a stylish and functional kite, which gets stuck in a tree. Lucy tries to retrieve it, but can't get down. The Brothers build a trampoline, Mouse scares Lucy, and she bounces harmlessly on the trampoline.

No content found.

No content found.
---
Related Titles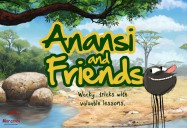 Anansi Goes Fishing: Anansi and Friends Series
After being cheated out of breakfast by Anansi Spider, Taji the Turtle decides to teach him a...
Morembi Entertainment Inc.
MORE01