Home / The Mooh Brothers (Season Two)
The Mooh Brothers (Season Two)

This item is only available for Canadian orders.
Welcome to the fascinating green pastures of The Mooh Brothers! Targeting your JK - Grade 2 students , this fun and innovative animated series takes kids back to the basics of planting, harvesting, sharing and caring for each other and the environment all year round.
Miles away from the over-stimulation in today's technology-driven world, wasteful fuel consumption and pollution, this little cartoon farm offers a peaceful haven where families can be in touch with mother nature. It's the perfect environment to discover traditional farm work and make new friends in a world where a helping hand is never far away.
Inspiring children to explore the outdoors, this series is grounded in the love of nature. What could be more exciting than a ride on a horse-drawn wagon, fixing a wind-mill, or planting your own vegetable garden? Or wouldn't it be fantastic to make your own blueberry jam and play music on homemade instruments? There's always something new to learn from these cool cows and their zany animal friends!
Emphasizing the importance of teamwork and family values, the characters encounter challenges that children can identify with. Learning from nature, the environmentally-conscious cast must patiently conserve when the water well goes dry, or cooperate to plant the fields before enjoying the harvest. Through heart-warming stories and simple sing-along songs, each episode nurtures compassion, friendship, and a spirit of happiness.
---
Related Titles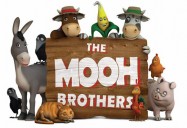 The Mooh Brothers (Season One)
Breakthrough Entertainment
BTE198
Welcome to the fascinating green pastures of The Mooh Brothers! Targeting your JK - Grade 2...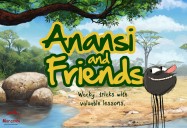 Anansi and Friends
Morembi Entertainment Inc.
MORE00
Safari land is the zoo where the animals know how to party! But not to worry, it's all supervised...