Home / Let's Talk Day: Teens and Depression
Let's Talk Day: Teens and Depression
Catalogue Number:
CTV542
Producer:
CTV
Subject:
Health
Language:
English
Grade Level:
7 - Adult
Country of Origin:
Canada
Copyright Year
: 2012
Running Time:
67
Closed Captions:
Yes
Bell Let's Talk Day is an opportunity for Canadians to join the conversation about mental health in an effort to break down the stigma of mental illness. The initiative is raising funds and awareness for mental health programs across the country.
The stigma around mental illness remains the greatest challenge to moving Canadian mental health forward and often the reason why those who suffer from mental illness don't seek treatment.
Health Canada states that, "Twenty per cent of Canadians will personally experience a mental illness during their lifetime." This represents 15 per cent of Canada's health care burden but unfortunately, many won't be able to seek health services due to the continuing stigma attached to the disease. According to Health Canada, this stigma plays as "a barrier to correct diagnosis and treatment, as well as to the acceptance and support of people with mental illness within the community."
This 67 minute chaptered program is a compilation of segments from CTV's Canada AM Let's Talk Day broadcast. The program focuses on teen mental health and is an enlightening combination of interviews with Canadian mental health experts interspersed with teens who share their poignant struggles with depression. Viewers will get helpful advice not only from the experts but more importantly their peers on how to reach out for help, how to deal with the struggle, and how to begin the healing process. Included are special segments containing interviews with Canadian Olympian Clara Hughes, Off the Record host Michael Landsberg, and Margaret Trudeau who share their journeys with the audience.

GUIDE


No content found.

No content found.
---
Related Titles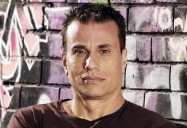 Darkness and Hope: Depression, Sports and Me
People who suffer from depression describe it as wearing a mask. They hide behind it, refusing to...
CTV
SST001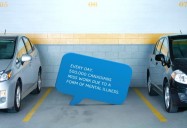 Mental Health in the Workplace: Let's Talk Day
How healthy is your workplace when it comes to mental health? It's one of the top reasons for...
CTV
CTV594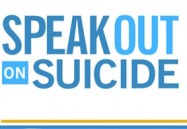 Speak Out On Suicide
SPEAK OUT ON SUICIDE is part of a week-long 2+ hour series on CANADA AM during Mental Illness...
CTV
CTV523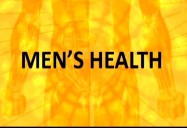 Men's Health Special: Canada AM
In this must-see program, Canada AM explores serious topics that men seldomly discuss openly. In...
CTV
CTV475