Home / Buckwheat - Ancient Grains: Nutritional Powerhouses Series
Buckwheat - Ancient Grains: Nutritional Powerhouses Series

This item is only available for Canadian orders.
This title is a part of the series
Ancient Grains: Nutritional Powerhouses Series
Buckwheat was first cultivated in the Balkan region of Europe about 4,000 B.C., but has likely been nourishing people for more than 8,000 years.
---
Related Titles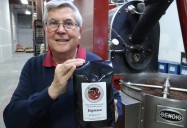 Coffee: The Know It All Guide To... Series
Blue Ant Media
BAM626
From cellulite to fresh smelling sneakers, find out how coffee is the answer to more problems then...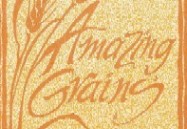 Amazing Grains
Learning Seed
200107
Grains are the "staff of life", and this video is a quick tour through the world and history of...