Home / War Hospital
War Hospital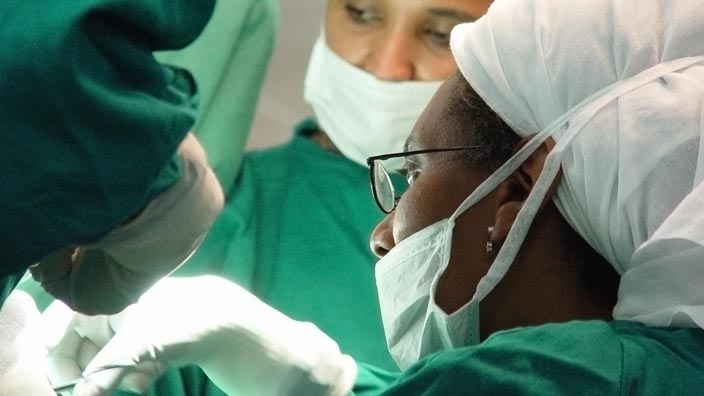 Shot in cinéma vérité,
War Hospital
intensely immerses the viewer in the sights and sounds of the world's largest field hospital. Over the past eighteen years the International Committee of the Red Cross has cared for victims of the civil war in Sudan - the longest-running conflict in Africa - near the Sudanese border in Likichoggio, northern Kenya.
The ICRC allowed filmmakers David Christensen and Damien Lewis unprecedented access to the surgical hospital and local medical staff as they go about their duties, caring for wounded Sudanese soldiers and women and children, all casualties of the civil war. With no narrator and minimal explanation,
War Hospital
simply and powerfully captures the joy and sadness of life and death. From the beginning glimpses of rebel fighters singing patriotic songs to the final, sombre graveyard scene, the documentary subtly brings home the horrors of war.
Warning: This film contains graphic medical images.
Click here for Full Credits
---