Home / Mully
Mully

This item is only available for Canadian orders.
What happens when a six-year-old boy is abandoned by his family and left to raise himself on the streets?
Mully is no ordinary rags-to-riches tale. It's the true story of Charles Mully, whose unlikely stratospheric rise to wealth and power leaves him questioning his own existence, searching for meaning in life. Against the better judgment of family and community, Mully sets out to enrich the fate of orphaned children across Kenya.
Jeopardizing his own life and the security of his family, Charles Mully risks everything and sets in motion a series of events that is nothing short of astonishing.
---
Related Titles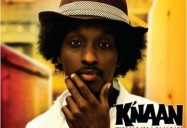 Fame and Famine with K'naan in Kenya: W5
CTV
CTV522
He is a Somali-born Canadian musician and rapper with a worldwide following, but there are more...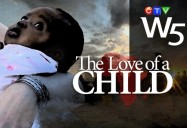 The Love Of A Child: W5
CTV
CTV624
W5 shares the story of how Peggy Taillon's quest to adopt an African infant has become a blessing...