Home / A Bag of Marbles
A Bag of Marbles

This item is only available for Canadian orders.
Canadian director, Christian Duguay, explores the Holocaust from the perspective of two young boys living in Nazi-occupied France. Based on the acclaimed memoirs of the same name by Joseph Joffo, this is a lavishly shot production that is brilliantly acted when brothers are forced to leave their close knit family behind for the free-zone along the French Riviera. The two young boys' chemistry is incredibly realistic. Duguay beautifully balances the high stake tension with some sweet and endearing moments between the two brothers and celebrates their innocence. While the film is a dark reminder of a horrible page in our history, its heart-warming story reminds us that there are still good people in our darkest moments.
French narration / English subtitles.
MORE RESOURCES



"The writing and its attendant characterizations have an undeniable integrity, the particular historical detail offered by the story is not common in films about this era, and the lead performers are moving." -The New York Times
"First-rate example of making difficult history relatable to younger generation" ​-Film Forward
---
Related Titles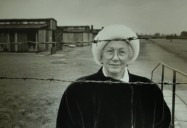 After Auschwitz: Holocaust Survivor Documentary
Passion River Films
PR0000
"You're free. Go home"Most Holocaust films end with these words, the very words that...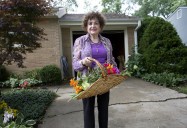 Big Sonia
Passion River Films
PR4001
For years, Sonia Warshawski (92) has been an inspirational public speaker at schools and prisons...