Home / Darkness and Hope: Depression, Sports and Me
Darkness and Hope: Depression, Sports and Me
People who suffer from depression describe it as wearing a mask. They hide behind it, refusing to let co-workers, strangers, friends and even family see that they're struggling inside to look normal. Thanks to this documentary, those masks are being thrown aside. TSN Broadcaster and OFF THE RECORD host Michael Landsberg guides viewers on the journey from depression to recovery and hope in the context of the world of sports. The documentary features candid interviews withOlympian Clara Hughes, two-time Stanley Cup champion Stéphane Richer, and four-time World Series winner Darryl Strawberry as they all discuss their personal battles with depression.
Within the first minutes of Darkness and Hope, the affable talk show host recalls how depression manifested itself in his late teens and early twenties, culminating in something every person suffering from mental illness experiences: rock bottom. For Landsberg, it came in 2008 at the Grey Cup in Montreal. For four sleepless nights he fought negative thoughts while waiting for his medication to kick in. It was a battle Landsberg ultimately won.
As Darkness and Hope suggests, an integral facet of healing is talking about it. Richer, Hughes and Strawberry do just that, relating that the highest points of their athletic careers — whether it be a Stanley Cup, Olympic medal or World Series Championship — meant nothing to them and their mental illness. Landsberg points out that one in nine people suffer from depression. That means the person you share a subway bench with, the person who works 10 feet away from you, or the person nestled up in bed next to you could be wearing a mask, and pretending that everything is okay when it really isn't. It's time to talk about how we're feeling. "I want people who suffer from depression to feel less lonely," Landsberg emphasizes. "I want people who suffer from depression to feel motivated to share and to get help. And I want people who don't suffer, but who will be touched by depression, to look at this as an illness and not a weakness and to create an environment where more people can share and not feel like they are being judged."
Nominated for a 2014 Canadian Screen Award for Best Biography Documentary Program.

No content found.
---
Related Titles
Offside: Embracing Our Gay Children (W5)
Scott Heggart's struggle to reveal his homosexuality to his family, friends, and hockey teammates...
See See Three Entertainment Inc.
CTV582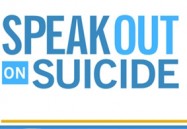 Speak Out On Suicide
SPEAK OUT ON SUICIDE is part of a week-long 2+ hour series on CANADA AM during Mental Illness...
See See Three Entertainment Inc.
CTV523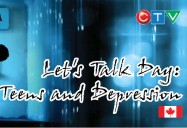 Let's Talk Day: Teens and Depression
Bell Let's Talk Day is an opportunity for Canadians to join the conversation about mental health in...
See See Three Entertainment Inc.
CTV542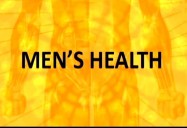 Men's Health Special: Canada AM
In this must-see program, Canada AM explores serious topics that men seldomly discuss openly. In...
See See Three Entertainment Inc.
CTV475