Home / Prescription Drugs Update
Prescription Drugs Update
This item is only available for Canadian orders.
Please install the latest version of Adobe Flash Player to view this content!

Request Preview Access

Catalogue Number: 600550DV
Producer: Human Relations Media
Subject: Health
Language: ENGLISH
Grade Level: 9 - Post Secondary
Country of Origin: U.S.
Copyright Year: 2010
Running Time: 20
Closed Captions: Yes


This program introduces a diverse group of young people who share their experiences about their prescription drug abuse addictions and the consequences they have suffered. The participants abused various Rx drugs: pain relievers (OxyContin and Vicodin), depressants (Xanax and Valium) and stimulants (Concerta and Adderall). The stories of their descent into addiction and destructive life choices powerfully make the point that experimenting with pharmaceuticals "recreationally" without a doctor's supervision is a prescription for danger. Information and recent statistics on many commonly-abused Rx drugs are provided in addition to these personal narratives. Viewers will be gripped by the video's strong no-use message, delivered by real teens who admit that they did not realize how powerful these drugs were until it was too late. The stories include their efforts to seek help and pursue recovery from addiction. Includes: DVD, Teacher's Resource Book and Student Handouts.
Related Titles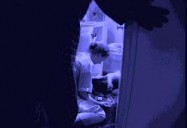 Abusing Over-the-Counter Drugs
Teen drug abuse isn't limited to illicit drugs. Many OTC (over-the-counter) drugs are misused by kids—from cold remedies to pain killers to diet pills. This...
View This Title
Human Relations Media
600319DV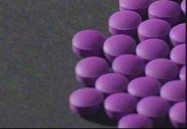 Legal But Deadly: Abusing Prescription Drugs
Prescription drugs like OxyContin, Ritalin, Vicodin, Xanax and codeine based cough syrup are making headlines around the nation as teens continue to abuse...
View This Title
Human Relations Media
600320DV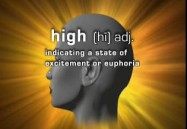 Natural Highs and the Truth about So-Called "Natural" Drugs
Experiencing a "natural" high from sports, music, meditation, or just plain laughter, is one of the joys of human existence. This program describes the role of...
View This Title
Human Relations Media
600385DV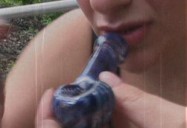 Top Ten Myths About Alcohol and Drugs
Too many teens are either ignorant about the dangers of drugs or are in denial about the hazards they pose. This program, with its clever use of satire,...
View This Title
Human Relations Media
600387DV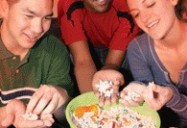 Pharm Parties: A Lethal Mix
One of the newest and most frightening trends in teen drug experimentation are so-called "pharm parties"—where teens gather at someone's home,...
View This Title
Human Relations Media
600466DV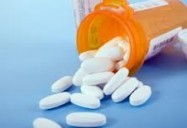 Deadly Prescription (W5)
OxyContin is now one of the most popular prescription painkillers in North America and most users find it a highly effective drug. But it's also one of the...
View This Title
CTV
CTV003DV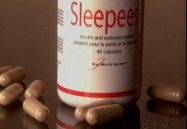 What's in the Pill? (W5)
The sleepless night. Many of us have experienced the tossing and turning, the relentless shuffling of pillows, staring at the ceiling begging for slumber. One...
View This Title
CTV
CTV416DV