Home / Everything You Need to Know about Prescription & OTC Drugs in 22 Minutes
Everything You Need to Know about Prescription & OTC Drugs in 22 Minutes
This item is only available for Canadian orders.
This title is a part of the series
Everything You Need to Know about Drugs in 22 Minutes Series
Please install the latest version of Adobe Flash Player to view this content!

Request Preview Access

Catalogue Number: 600588DV
Producer: Human Relations Media
Subject: Health
Language: ENGLISH
Grade Level: 7 - Post Secondary
Country of Origin: U.S.
Copyright Year: 2012
Running Time: 22
Closed Captions: Yes



Guide Available:
600588LP.pdf
This fast-paced video for teens dramatizes how prescription and over-the-counter drugs can be just as potent and addictive as illicit drugs like cocaine and heroin. We take a close look at the do's, don'ts, and dangers of these medicines including the potentially deadly impact of drugged driving. Students learn how abuse of OTC drugs can lead to addiction, overdose and even death. They also learn to read and heed warnings against mixing medicines together and that drugs should only be used by the person for whom they are prescribed.
Includes:
22 minute DVD, teacher's resource book, student handouts, pre/post test and bonus lesson plans in digital format.
Related Titles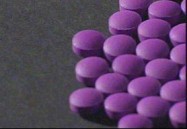 Legal But Deadly: Abusing Prescription Drugs
Prescription drugs like OxyContin, Ritalin, Vicodin, Xanax and codeine based cough syrup are making headlines around the nation as teens continue to abuse...
View This Title
Human Relations Media
600320DV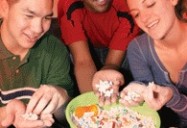 Pharm Parties: A Lethal Mix
One of the newest and most frightening trends in teen drug experimentation are so-called "pharm parties"—where teens gather at someone's home,...
View This Title
Human Relations Media
600466DV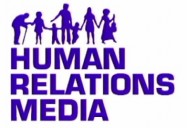 Prescription Drugs Update
This program introduces a diverse group of young people who share their experiences about their prescription drug abuse addictions and the consequences they...
View This Title
Human Relations Media
600550DV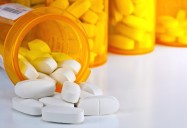 High On Painkillers: An Overdose Epidemic
The truth about the abuse of prescribed painkillers is startling. Abused painkillers such as Oxycodone, Vicodin and methadone are responsible for more deaths...
View This Title
Human Relations Media
600603DV