Home / Snowboarding (Episode 8): Warrior Games
Snowboarding (Episode 8): Warrior Games
This item is only available for Canadian orders.
This title is a part of the series
Warrior Games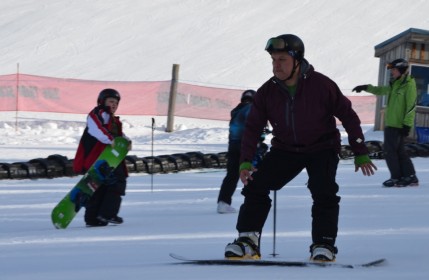 Request Preview Access

Catalogue Number: 810007
Producer: Kwassen Productions Inc.
Subject: Canadian History, Canadian Social Studies, Canadian World Studies, First Nations Studies, Geography, Health, History, Indigenous Issues, Indigenous Peoples, Social Studies, Sports
Language: English
Grade Level: 5 - Post Secondary
Country of Origin: Canada
Copyright Year: 2014
Running Time: 22
Closed Captions: Yes



Host Steve Sxwithul'txw takes on one of his biggest challenges when he visits Whistler, BC and tries his hand at Snowboarding. He starts on the bunny hill and moves his way up. He is taught by the members of the First Nations Snowboard Team as they put him through his paces and prepare him for his first competition. And the crowd rallies behind Steve in this festive celebration of a sport that has been so enthusiastically embraced by First Nations youth.
*** Click here for the Coast Salish "hul qumi'num" language version of this program. ***
Related Titles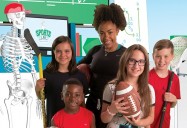 Snowboarding (Torque): Sports Lab Series
William is a young slope style snowboarder training to tackle a 360 jump. Dr. Heather explains how torque is pivotal to William's success and guest pro Coulton...
View This Title
Breakthrough Entertainment
BTE113