Home / The Promised Band
The Promised Band
This item is only available for Canadian orders.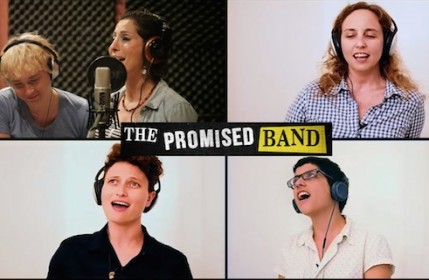 Request Preview Access

Catalogue Number: ICE010
Producer: Indiecan Entertainment Inc.
Subject: Canadian World Studies, Civics, Documentary, Music, Politics, Religious Studies, Social Issues, Social Sciences, Social Studies, Women's Studies, World History
Language: English
Grade Level: 9 - Post Secondary
Country of Origin: Canada
Copyright Year: 2015
Running Time: 89
Closed Captions: Yes



They needed a cover story to cross the Israeli border. So They Created An All-Girl Rock Band.
THE PROMISED BAND is the story of a fake rock band comprised of Israeli and Palestinian women who have decided that, despite their dubious musical talent, a music group is the best cover story to meet and interact with each other. This film that makes the dynamics of the Israeli-Palestinian conflict so much more human and comprehensible than news reports or other documentaries that focus just on the region's incessant violence.
Awards:
WINNER: Best Documentary – CINEQUEST Film Festival
Related Titles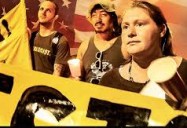 Peace Has No Borders
During the Iraq and Afghan Wars, veterans from the United States crossed the border to Canada seeking relief and refuge from serving in what they viewed as...
View This Title
Indiecan Entertainment Inc.
ICE009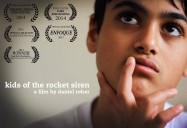 Kids of the Rocket Siren
The alarm sounds. A deafening explosion ricochets through the night. As the Kids of the Rocket Siren bunker down in their family's rocket shelter, each one can...
View This Title
Loud Roar Productions
LRP000