Home / Our Canada: An Introduction
Our Canada: An Introduction
This title is a part of the series
Our Canada: Its Geographic Regions Series
This introductory program in the Our Canada Series provides students with a broad overview of Canada - our geography, population, setlement pattern, industry, resources, vegetation and climate. Bright and clearly labelled maps introduce students to each province and each geographic region.
Includes PDF Resource Guide.
Related Titles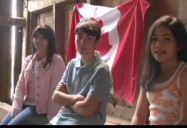 Canadian Holidays, Traditions and Celebrations
In this program, we focus on the holidays, celebrations and traditions that are linked to the first peoples who settled our nation, the First Nations people,...
View This Title
McIntyre Media Inc.
MCI013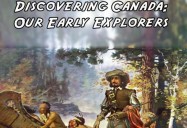 Discovering Canada: Our Early Explorers
Early explorers and navigators expanded the influence of their empires as they ventured across oceans and borders in search of territories to colonize. This...
View This Title
McIntyre Media Inc.
MCI036