Home / Truth and Reconciliation: The Legacy of Residential Schools in Canada
Truth and Reconciliation: The Legacy of Residential Schools in Canada
This program examines the history, legacy and current impacts of the Residential School experience in Canada. From the establishment of the early Residential Schools to the work of the Trusth and Reconciliation Commission, this film shines a light into this dark chapter of Canadian history.
Written and directed by multiple award winning Métis filmmaker Matt LeMay, this poignant documentary features interviews with Phil Fontaine, Shawn Atleo, Dr. Marie Wilson, Dr. Mike Degagne, and Martha Marsden.
Awards:
An official selection at the 2016 Canada International Film Festival
ERAC - approved resource in British Columbia
Recommended by Alberta Education: First Nation, Métis and Inuit Department
Reviews:
"Lemay's documentary can go a long way in helping students understand that the history of residential schools cannot be relegated to the past." - Resource Links, 2017
Related Titles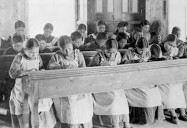 An Overview of Residential Schools in Canada (Educator's Package)
First Nations people have lived in this country for many thousands of years. They were here long before anyone else. In the 16th century, European explorers...
View This Title
McIntyre Media Inc.
MCI085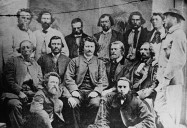 The Métis in Canada
The Métis are one of Canada's three official Aboriginal peoples and have played an instrumental role in shaping the Canada we know today. Narrated and produced...
View This Title
LeMay Media
LM0006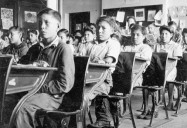 Residential Schools: Truth and Reconciliation in Canada (Educator's Package)
Indian Residential Schools are a part of our shared history in Canada. Prior to European contact, First Nations people had their own education system,...
View This Title
McIntyre Media Inc.
MCI086