Home / Small Group Intervention: Linking Word Study to Reading and Writing
Small Group Intervention: Linking Word Study to Reading and Writing

This item is only available for Canadian orders.
Catalogue Number:
000152
ISBN Number:
978-157110-814-2
Producer:
Stenhouse Publishers
Subject:
Professional Development
Language:
English
Grade Level:
Educators
Country Of Origin:
U.S.
Copyright Year
: 2009
Running Time:
16
Linda Dorn and Carla Soffos

The ultimate test of a student's knowledge about words is the ability to transfer this information to reading and writing. A word study intervention must include opportunities for students to apply word-solving strategies to connected texts.

Organized around 11 teaching episodes-including assessing word knowledge, modeling the word-solving process, providing guided practice, and prompting students to apply strategies during reading and writing-Small Group Intervention features a small group of fourth grade students in a word study intervention that links to reading and writing. The small group format includes three components; word study lesson, reading a new book, and writing about the book.

The intervention is implemented in two instructional settings. In the acquisition setting, the teacher provides explicit instruction with memorable examples that enable the students to acquire the new learning. In the consolidation setting, the students apply strategies for solving words during the reading and writing components.

This DVD and accompanying CD, which includes observation protocols and discussion prompts for each teaching episode, support schools in implementing a small group intervention for intermediate readers who need tailored support in word study. Adobe Acrobat and Microsoft PowerPoint needed to use this product.
GUIDE



---
Related Titles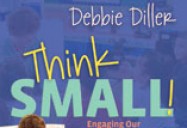 Think Small! Engaging Our Youngest Readers in Small Groups
Stenhouse Publishers
000150
With the advent of RTI (Response to Intervention), teachers everywhere are spending part of their...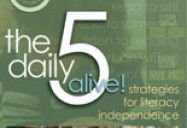 The Daily 5 Alive: Strategies for Literacy Independence
Stenhouse Publishers
000134
It's a common dilemma: Teachers need time to work in one-on-one conferences and in small groups...