Home / How Did You Solve That?
How Did You Solve That?

This item is only available for Canadian orders.
How Did You Solve That? offers a glimpse into two classrooms (70 minutes of classroom footage) as teachers Kassia Omohundro Wedekind, author of the popular book "Math Exchanges" and Rachel Knieling facilitate small-group math meetings with their kindergarten and second-grade students. See what small-group math exchanges look like, sound like, and feel like, and hear from Kassia and Rachel as they plan, teach, and reflect on their math conferences.
How Did You Solve That? addresses issues such as the following:
Establishing a strong math workshop in which small-group math exchanges are central
Assessing students' mathematical understandings
Grouping students for math exchanges
Planning effectively and efficiently for math exchanges
Crafting teacher language that supports (but doesn't take over!) student thinking
Encouraging student talk
Choosing problems and numbers
Knowing what to do when math exchanges take an unexpected turn
In a special feature, Kassia answers teachers' most commonly asked questions about guiding young mathematicians in small groups - from how to get started to thinking about future goals for students. Join her in her classroom as she skillfully guides young learners to make sense of problems and persevere until they've found a solution.
GUIDE



---
Related Titles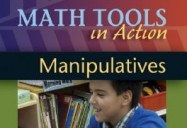 Math Tools in Action: Manipulatives
Stenhouse Publishers
000161
For more than twenty years, Chris Confer and Marco Ramirez have worked with administrators and...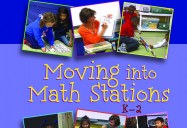 Moving into Math Stations (K-2)
Stenhouse Publishers
000162
Featuring Debbie Diller Building on the enormous success of her book Math Work Stations...