Home / Food & Fire: The Science (& Magic) Of Cooking
Food & Fire: The Science (& Magic) Of Cooking

This item is only available for Canadian orders.
Catalogue Number:
200163
ISBN Number:
0-917159-28-4
Producer:
Learning Seed
Subject:
Family Studies/Home Economics
Language:
English
Grade Level:
9 - 12, Post Secondary
Country Of Origin:
United States
Copyright Year
: 2003
Running Time:
23
Closed Captions:
Yes
Learn to "read a french fry," find out why you can't eat an ice cream cone in a convertible, discover if you can cook a burger over a candelabra, and see the secret formula to boil the perfect egg. Cooking is part craft, and part science with just a pinch of magic added for flavor. Knowing some of the science can make a cook into a better artist. Food and Fire teaches the basics of heat and temperature (no, they're NOT the same), convection, conduction, and radiation. Learn the science behind baking, roasting, frying and boiling.
GUIDE



---
Related Titles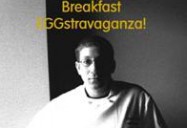 Breakfast Eggstravaganza
Learning Seed
200174
What would a cooking show on MTV look like? Pretty much like Breakfast Eggstravaganza! This is...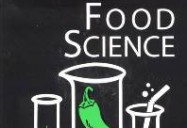 Food Science: Kitchen Mysteries Revealed
Learning Seed
200112
Why do we whip cream and beat eggs? Why do onions cause tears? What does shortening shorten? What...