Home / Kitchen Math and Measuring - How It All Adds Up: In the Kitchen Series
Kitchen Math and Measuring - How It All Adds Up: In the Kitchen Series

This item is only available for Canadian orders.
This title is a part of the series
In The Kitchen Series
Catalogue Number:
200243
ISBN Number:
1-55740-557-3
Producer:
Learning Seed
Producing Agencies:
Learning Seed
Subject:
Family Studies/Home Economics
Language:
English
Grade Level:
6 - 8, 9 - 12, Post Secondary, Adult
Country Of Origin:
United States
Copyright Year
: 2010
Running Time:
18:00
Closed Captions:
Yes
Pick up a cookbook and you'll find that recipes include any number of...well...numbers! Explore the world of math and measuring from the perspective of a chef. Step inside the kitchen to learn different tools for measuring liquid and dry ingredients, how and why we measure heat, and equivalent measures for U.S. and Metric systems. Using cookies as our inspiration, we'll show you how to halve and double a basic recipe.
MORE RESOURCES



---
Related Titles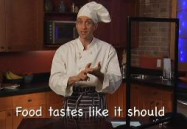 Math in the Kitchen: Do You Measure Up? (Metric Version)
Learning ZoneXpress
430096
Is baking basic chemistry? Are ingredients basic biology? And is cooking basic math? If you can't...