Home / Attachment Relationships: Nurturing Healthy Bonds
Attachment Relationships: Nurturing Healthy Bonds

This item is only available for Canadian orders.
Attachment is the ability to form and maintain healthy relationships. Follow the journey of a baby's phases of attachment from birth to age two. Study founding theorists John Bowlby and Mary Ainsworth, and see examples of how parents and caregivers can foster healthy attachment relationships. Attentive, responsive, and loving care given by a baby's primary caregiver sets the foundation for a child's capacity to form these relationships throughout life.
MORE RESOURCES



---
Related Titles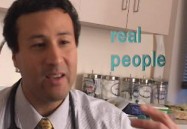 Infants - Social and Emotional Development: Infants Series
Learning Seed
200262
In the first year of life, infants express a range of emotions - from faces of distress to...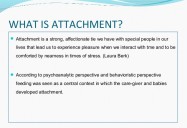 Attachment Theory
Films Media Group
394626
An excellent resource for courses in both academic and applied psychology, this comprehensive...