Home / Understanding Infants (Single User License Software Set)
Understanding Infants (Single User License Software Set)

This item is only available for Canadian orders.
Catalogue Number:
200326CD
Producer:
Learning Seed
Subject:
Health and Medicine
Language:
English
Grade Level:
9 - 12, Post Secondary
Country Of Origin:
U.S.
Copyright Year
: 2012
Use software to teach students about the physical, cognitive, social and emotional development that occurs in the first year of life.
Software set includes:
Physical Development:

Learn about an infant's nervous system, typical brain growth and innate reflexes.

Cognitive Development:

Study the different parts of the infant brain and the function of brain cells. Examine infant intelligence, memory, and the beginnings of communication.

Social and Emotional Development:

Users learn how infants form attachment relationships and how emotional growth can be affected by personality and temperament.
---
Related Titles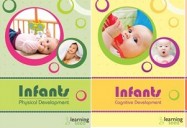 Infants Series
Learning Seed
200270
Series includes: Infants: Cognitive Development (approx. 29 minutes) Infants: Physical...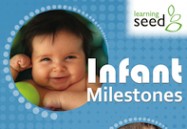 Infant Milestones: An Overview
Learning Seed
200310
Follow an infant's rapid physical development in the first year of life. See how a baby's brain...