Home / The Skinny on Solid Fats
The Skinny on Solid Fats

This item is only available for Canadian orders.
This program explains the different types of fat and why solid fats are harmful to your health (and waistline!). Take a ride on an LDL and HDL raft to discover how fats affect your cholesterol. Find out where fats hide in your diet and ways to reduce the amount you consume.
MORE RESOURCES



---
Related Titles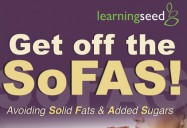 Get off the SoFAS! Avoiding Solid Fats & Added Sugars: Salt and...
Learning Seed
200308
Teach your students why SoFAS don't belong in the kitchen! Viewers learn what solid fats and added...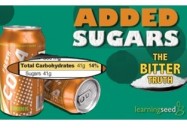 Added Sugars: The Bitter Truth
Learning Seed
200334
Sugar is sweet, but it's effect on your body can leave a bitter taste in your mouth. First step...