Home / Saskatchewan River Delta
Saskatchewan River Delta
Canada's Saskatchewan River Delta and its wetlands cover nearly 10,000 square kilometers in east-central Saskatchewan and west-central Manitoba, making it the largest inland delta in North America. This region also represents one of the largest unbroken wetlands on earth.
As a remote wilderness, and home to one of western Canada's oldest settlements, the delta continues to provide a traditional lifestyle to a few. We observe trappers using time-honoured methods, catch a ride across a wintry landscape on a dog sled, and talk to fishers about the endangered Lake Sturgeon. An educator valiantly works to teach her Cree language and traditions to cell-phone-carrying, tech-savvy students. Traditions are disappearing, but these remaining few struggle to keep their ancestor's traditions alive.
A complex and varied ecosystem, the Saskatchewan River Delta is home to endangered and threatened species including the prehistoric Lake Sturgeon. Its wetlands are the nesting and transitory habitat for over two hundred bird species.
This documentary takes us into Canada's largest inland delta through the eyes of the Métis and First Nations people who make the area their home, with the scientists who come from around the world to study here, and from the marsh and its creatures themselves.
---
Related Titles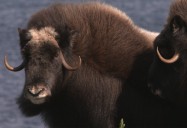 Delta Discoveries: Arctic Secrets Series
Blue Ant Media
BAM318
The Western Arctic's mammoth Mackenzie Delta is the second largest in North America after the...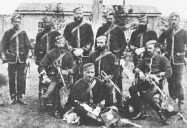 Thunder Breeding Hills Series
InKubation Inc.
DP0000
The Thunder Breeding Hills series consists of four main themes through six episodes as they...