Home / Haida Gwaii with Shirley Wiebe: Landscape as Muse (Season 2)
Haida Gwaii with Shirley Wiebe: Landscape as Muse (Season 2)
Catalogue Number:
291062
Producer:
291 Film Company
Subject:
Arts
Copyright Year
: 2005
Running Time:
22:23
Closed Captions:
Yes
Haida Gwaii is an archipelago of more than 150 islands on the coast of British Columbia. An area rich in cultural history, mythology, and natural beauty, it has been home to the Haida people for centuries. With the country's highest rainfalls, some of the most ancient old-growth forests, and 39 species found nowhere else on earth, the islands are often referred to as Canada's Galapagos. Shirley Wiebe's installation art is concerned with light and the integration of material and landscape. Working on the shores of Haida Gwaii's Naikoon Provincial Park, Wiebe creates luminescent structures that delineate the sculptural effects of the ocean's wind, weather, and tide.
---
Related Titles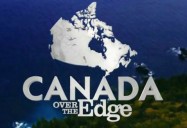 Haida Gwaii South: Canada Over the Edge (Season 2)
Arcadia Entertainment Inc.
AR084E
Haida Gwaii is an archipelago off the north coast of BC; the Haida people of First Nations descent...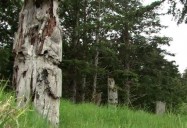 Gwaii Haanas National Park: A Park For All Seasons Series
Blue Ant Media
BAM156
Known as the 'Canadian Galapagos' Gwaii Haanas National Park Reserve shelters some of the most lush...