Home / Premier Contact
Premier Contact

This item is only available for Canadian orders.
Catalogue Number:
300156
Producer:
MacLeod 9 Productions
Subject:
Canadian History
,
Canadian Social Studies
,
Canadian World Studies
,
First Nations Studies
,
French
,
Geography
,
History
,
Indigenous Peoples
,
Social Studies
Language:
French
Grade Level:
3 - 5, 6 - 8, 9 - 12
Country Of Origin:
Canada
Copyright Year
: 2016
Running Time:
27:00
Closed Captions:
Yes
Une partie de chasse de Béothuks venus de l'Ouest. Une expédition de Nordiques du Groënland venus de l'Est en quête de terres agricoles. Au tournant du premier millénaire, sur l'île que l'on nomme aujourd'hui Terre-Neuve, des indigènes nord-américains et des européens se rencontrent par hasard pour la première fois. Mais les relations plutôt bonnes au départ, deviennent hostiles au cours de l'année à cause de malentendus. Alors qu'une opportunité de réconciliation se présente, chaque clan doit en mesurer les risques. Deux femmes, Bobodish de la bande Genoet et Gudrid Thorbjarnardóttir (Guðríð Þorbjarnardóttir), racontent l'histoire de cette courte et mémorable rencontre, à partir de perceptions tantôt contradictoires, tantôt convergentes.
*** Please click here for the English Version of this program. ***
---
Related Titles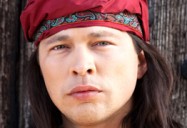 Tecumseh: Canada 1812: Le Baptême du feu
Blue Ant Media
BAMF04
Animé par son rêve d'unir les Premières Nations, Tecumseh conclut une alliance avec les...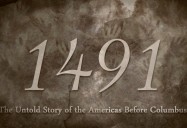 1491: The Untold Story of the Americas Before Columbus
1491 Productions Inc.
149100
"The Western Hemisphere before 1492... was a thriving, stunningly diverse place, a tumult of...