Home / 54321+8 Count Down to Your Health
54321+8 Count Down to Your Health

This item is only available for Canadian orders.
54321+8 Count Down to Your Health gives an overview of six things teens and adults can do each day to stay healthy. Viewers will discover and learn about the importance of fruits and veggies, drinking water, positive mental health, limiting screen time, getting physical activity and enough sleep. The countdown provides an easy way to remember the expert-recommended amounts of each one. In this program, medical professionals share the facts behind the numbers and students share some practical advice about how to live the countdown.
MORE RESOURCES



---
Related Titles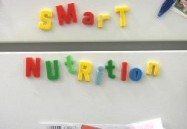 Smart Nutrition
Learning ZoneXpress
430123
In a world of countless food choices and nutrition messages, it can be challenging to know what...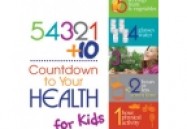 54321+10 Count Down to Your Health for Kids
Learning ZoneXpress
430169
Countdown to Your Health for Kids gives an overview of the six things kids can do each day to stay...