Home / Musical Cylinders: Look Kool (Season 1)
Musical Cylinders: Look Kool (Season 1)

This item is only available for Canadian orders.
This title is a part of the series
Look Kool (Season 1)
Catalogue Number:
APT095
Producer:
Apartment 11
Subject:
Arts
,
Mathematics
,
Science
Language:
English
Grade Level:
3 - 5, 6 - 8
Country Of Origin:
Canada
Copyright Year
: 2015
Running Time:
22:00
Closed Captions:
Yes
Look Kool creates musical instruments using cylinders. When deconstructed, a cylinder is like a rectangular piece of material rolled up to form a three dimensional shape. Copper water pipes of different lengths make different sounds. The Investigators find cylinders that make sound: a pan flute (bamboo cylinders), a triangle, wind chimes, an African drum, a saxophone, and a French horn. Bach demonstrates how the length of a cylinder affects the sound, and how holes in a cylinder can vary the length. Phoenix demonstrates how cylindrical water glasses can produce different sounds. The challenge teams turn cylindrical objects into 3 percussion or wind instruments, and we learn the science behind sound in cylinders.
---
Related Titles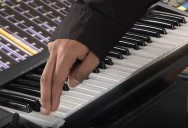 Math in Music: Look Kool Series (Season 2)
Apartment 11
APT089
How come some sound combinations are pleasant and others sound like a cat with a screw loose? To...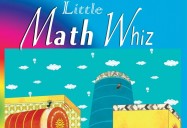 Gummy & Yummy's Playground: Analyzing & Comparing Shapes
Film Ideas
FI0027