Home / Cubes: Look Kool (Season 1)
Cubes: Look Kool (Season 1)

This item is only available for Canadian orders.
This title is a part of the series
Look Kool (Season 1)
Catalogue Number:
APT103
Producer:
Apartment 11
Subject:
Mathematics
Language:
English
Grade Level:
3 - 5, 6 - 8
Country Of Origin:
Canada
Copyright Year
: 2015
Running Time:
22:00
Closed Captions:
Yes
A cube is a three dimensional shape made of 6 equal-size square faces, 8 vertexes and 12 edges. A cube is also known as a square prism, a Platonic solid, or a hexahedron, The Investigators find cube shaped objects like dice and sugar cubes. Picasso became world famous for his cubist art style, using angles and geometric shapes to create images of natural objects. A Rubik's cube champion demonstrates his technique and displays the 11 cube net patterns.
---
Related Titles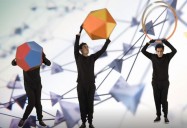 Weird Shapes: Look Kool Series (Season 2)
Apartment 11
APT090
Hexa-flexa-WHAT-agon?! Today we get to play with the world's kookiest, craziest 3D shapes!...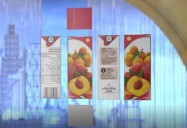 1, 2, 3 Dimensions: Look Kool Series (Season 2)
Apartment 11
APT078
Have you ever wanted to take a vacation in the first or second dimension? Hamza discovers the world...