Home / Trusses: Look Kool (Season 1)
Trusses: Look Kool (Season 1)

This item is only available for Canadian orders.
This title is a part of the series
Look Kool (Season 1)
Catalogue Number:
APT107
Producer:
Apartment 11
Subject:
Science
Language:
English
Grade Level:
3 - 5, 6 - 8
Country Of Origin:
Canada
Copyright Year
: 2015
Running Time:
22:00
Closed Captions:
Yes
Hamza wonders why so many structures, like bridges, cranes, buildings and the Eiffel Tower are made of interlocking triangles. When triangles are used in bridge structures, they are called trusses which are a series of translated or rotated congruent triangles, making the structure extremely strong. In a truss bridge, the joints on the bottom are in tension, or pulling apart, while the joints on top are in compression, or pushing together. A spaghetti truss bridge also proves to be a surprisingly strong structure.
---
Related Titles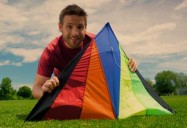 Math Stew - Bits 'n Bites (Part II): mathXplosion Series
GAPC Productions
GAP011
The emphasis is on the right angle, right triangle and equilateral triangle. Segments in this...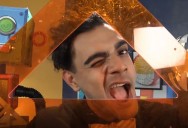 What's Your Angle?: Look Kool Series (Season 2)
Apartment 11
APT083
Today we're getting the angle on angles! Hamza is really excited about his birthday present for...