Home / Abducted
Abducted

This item is only available for Canadian orders.
ABDUCTED is a suspense-thriller feature film that tells the story of an inner-city young Indigenous man whose life is upended when his drug-running sister goes missing. Lakota's sudden disappearance leaves Derrick to piece together the clues of her abduction. Derrick experiences visions which he struggles to understand but which help him on his quest to find her. As he gets close to finding his sister, Derrick ends up in the fight of his life. The plot revolves around a serial killer who commits murders during a full moon.
The story is set in Alberta and was inspired by the ongoing crisis of missing and murdered Indigenous women, girls, and two-spirit people. It addresses topics including police brutality, racism, and adolescence through an Indigenous lens.
---
Related Titles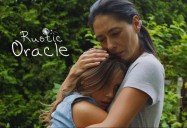 Rustic Oracle
Seventh Screen
7S0000
Rustic Oracle is a powerful, urgent look at the impact of Murdered and Missing Indigenous Women and...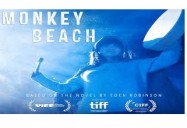 Monkey Beach
Animiki See Distribution Inc.
AS0648
MONKEY BEACH is a dramatic feature film based on the book by indigenous author Eden Robinson...