Home / Banff National Park: A Park For All Seasons Series
Banff National Park: A Park For All Seasons Series
This title is a part of the series
A Park For All Seasons Series
Banff National Park is the first and perhaps still the finest of all Canada's National Parks. Within its boundaries, Banff National Park contains a sampling of Canada's greatest assets - from tiny snails, to grizzly bear tracks, from back country skiing to ice climbing. But hosting almost 4 million visitors a year means Banff must balance the infinite complexities of a vast ecosystem with the heavy footprint of the modern world.
---
Related Titles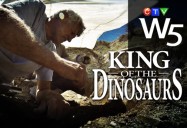 King of the Dinosaurs: W5
CTV
CTV649
Phil Currie has devoted much of his 65 years to digging up dinosaur bones and studying them. It's a...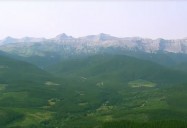 Foothills to the Badlands: Canada Over the Edge (Season 3)
Blue Ant Media
BAM171
From the city of Calgary - south to the border region, - and finally, to the town of Drumheller, we...