Home / Cape Breton National Park: A Park For All Seasons Series
Cape Breton National Park: A Park For All Seasons Series
This title is a part of the series
A Park For All Seasons Series
Home to some of the highest densities of moose ever recorded anywhere in the world, it's virtually impossible to travel here without seeing some kind of wildlife. But, for Cape Breton it is the explosion of populations that remains a threat. Park ecologists scramble to deal with the aftermath of the budworm and moose infestations, while threats of multiplying populations loom underwater.
---
Related Titles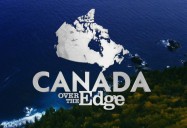 Cape Breton Island: Canada Over the Edge (Season 1)
Arcadia Entertainment Inc.
AR005E
An aerial survey of world-famous Cape Breton Island reveals why this has been called the world's...