Home / Eye of the Beholder and Universe in Bloom: Hubble's Canvas Series
Eye of the Beholder and Universe in Bloom: Hubble's Canvas Series
This title is a part of the series
Hubble's Canvas Series
Catalogue Number:
BAM028
Producer:
Blue Ant Media
Subject:
Astronomy
,
Science
Language:
English
Grade Level:
6 - 8, 9 - 12
Country Of Origin:
Canada
Copyright Year
: 2007
Running Time:
25
Closed Captions:
Yes
Eye of the Beholder – Hubble was created to dispense with the biggest problem in astronomy, the interference caused by earth's atmosphere. A daring rescue turned a billion dollar failure into the most stunning instrument ever created for studying the universe.
Universe in Bloom – Monet had his water lilies, Hubble has its planetary nebula, the most colourful, delicate and beautiful objects in the universe. Each of these cosmic butterflies is composed of a puff of gas, expelled and illuminated by a dying star. They come in a variety of shapes, which helps astronomers understand what the stars were doing in their final stages of life.
---
Related Titles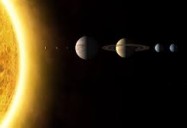 Windows to Other Worlds - Fountain of Creation: Cosmic Vistas...
Blue Ant Media
BAM036
How humans discovered the planets and how a few moving lights in the sky became a rich and complex...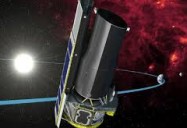 Superscopes: Cosmic Vistas (Season 2)
Blue Ant Media
BAM044
Gigantic telescopes of the future with multiple mirrors working in unison like the Spitzer Space...