Home / Painted By Light and Masterpiece: Hubble's Canvas Series
Painted By Light and Masterpiece: Hubble's Canvas Series
This title is a part of the series
Hubble's Canvas Series
Catalogue Number:
BAM029
Producer:
Blue Ant Media
Subject:
Astronomy
,
Science
Language:
English
Grade Level:
6 - 8, 9 - 12
Country Of Origin:
Canada
Copyright Year
: 2007
Running Time:
25
Closed Captions:
Yes
Painted by Light: The universe paints pictures with light, so to understand what a Hubble picture can reveal about the universe, it's necessary to understand how light is emitted, absorbed and reflected by stars, gas and dust. Light can even echo like sound,illuminating different parts of a dust cloud at different times.
Masterpiece: A look at the single largest and best Hubble image ever acquired, the giant mosaic of the Orion Nebula. It's the nearest star forming region, a place where stars and planets are being born before our eyes.
---
Related Titles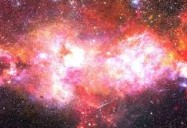 Cosmic Rainbow: Cosmic Vistas (Season 2)
Blue Ant Media
BAM045
In the world of astronomy, how do we overcome the limits imposed by our own eyesight? The...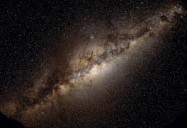 The Milky Way: Cosmic Vistas (Season 4)
Blue Ant Media
BAM057
This episode explores the Milky Way from the mythology of ancient sky watchers to how scientists...