Home / Colour and Violent Endings: Hubble's Canvas Series
Colour and Violent Endings: Hubble's Canvas Series
This title is a part of the series
Hubble's Canvas Series
Catalogue Number:
BAM030
Producer:
Blue Ant Media
Subject:
Astronomy
,
Science
Language:
English
Grade Level:
6 - 8, 9 - 12
Country Of Origin:
Canada
Copyright Year
: 2007
Running Time:
25
Closed Captions:
Yes
Colour - Every Hubble image begins in black and white, so why are Hubble's pictures so colourful? The telescope has a wide range of filters that can be assigned different colours. Sometimes they are assigned to be as close as possible to what the human eye sees and sometimes they are made to look vivid and unnatural to bring out hidden detail.
Violent Endings – Not all stars will bow out gracefully, like celestial flowers. The largest stars explode with a terrifying force and briefly shine like beacons across the universe. A supernova's swift burst of incredible energy forges the entire universe's supply of precious metals like gold, silver and platinum. Hubble can show us the remnants of these massive explosions in exquisite detail.
---
Related Titles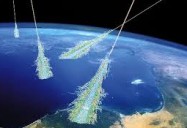 Cosmic Rays: Cosmic Vistas (Season 4)
Blue Ant Media
BAM060
This episode takes a close look at how cosmic rays are produced and what that can tell us about the...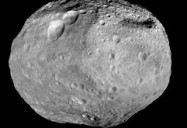 Vesta Unveiled: Cosmic Vistas (Season 3)
Blue Ant Media
BAM051
With the Dawn mission's exploration of the asteroid Vesta and the dwarf planet Ceres, asteroids are...