Home / Cosmic Vistas Series
Cosmic Vistas Series
Catalogue Number:
BAM034
Producer:
Blue Ant Media
Subject:
Science
Language:
English
Grade Level:
9 - 12, Post Secondary
Country Of Origin:
Canada
Copyright Year
: 2013
Closed Captions:
Yes
Learn how mysteries are being unraveled through the most beautiful images ever captured of our universe. From extreme close ups of our nearest cosmic companion the moon, to images of galaxies 15 billion years away, Cosmic Vistas will show and explain how scientists are trying to get the big picture of existance.
The series was produced from 2009 to 2013.
Complete series includes:
Cosmic Vistas Season 1 (6 programs, 25 minutes each) 2009
Cosmic Vistas Season 2 (6 programs, 25 minutes each) 2011
Cosmic Vistas Season 3 (6 programs, 25 minutes each) 2012
Cosmic Vistas Season 4 (6 programs, 25 minutes each) 2013
---
Related Titles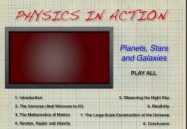 Planets, Stars, and Galaxies
Films Media Group
393805
Beginning with the history of astronomy (Ptolemy, Copernicus, Giordano Bruno, Galileo), this...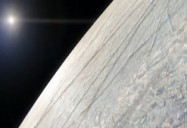 Seven Wonders of the Solar System
BBC
BBC011
Using dramatic CGI imagery as well as breathtaking photographs from space probes and...