Home / Seasons of Saturn: Cosmic Vistas (Season 3)
Seasons of Saturn: Cosmic Vistas (Season 3)
This title is a part of the series
Cosmic Vistas (Season 3)
Catalogue Number:
BAM050
Producer:
Blue Ant Media
Subject:
Science
Language:
English
Grade Level:
9 - 12, Post Secondary
Country Of Origin:
Canada
Copyright Year
: 2012
Running Time:
25
Closed Captions:
Yes
It's the second largest and grooviest looking planet. It's also a mini-solar system with 60 moons (most of them recently discovered) and those crazy rings. It's also one of the most studied and most photographed planets in our neighbourhood.
---
Related Titles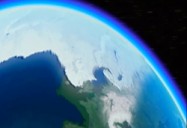 Order Out of Chaos
BBC
BBC013
The pleasant order we see in our cosmic backyard was, ironically, carved from a chaotic cloud of...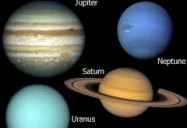 Hidden Havens - Icy Gems: Cosmic Vistas (Season 1)
Blue Ant Media
BAM040
The gas giants of the outer solar system, Jupiter, Saturn, Uranus and Neptune, represent very...