Home / Water Worlds: Cosmic Vistas (Season 3)
Water Worlds: Cosmic Vistas (Season 3)
This title is a part of the series
Cosmic Vistas (Season 3)
Catalogue Number:
BAM052
Producer:
Blue Ant Media
Subject:
Science
Language:
English
Grade Level:
9 - 12, Post Secondary
Country Of Origin:
Canada
Copyright Year
: 2012
Running Time:
25
Closed Captions:
Yes
We take it for granted here on earth, but it's in short supply in the rest of the solar system, at least in liquid form. The search for water is actually the search for life, and that search is taking us to some unusual places, including a moon of Saturn that is shooting liquid water into space.
---
Related Titles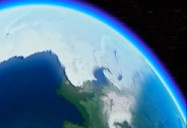 Order Out of Chaos
BBC
BBC013
The pleasant order we see in our cosmic backyard was, ironically, carved from a chaotic cloud of...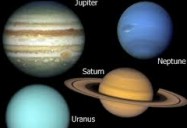 Hidden Havens - Icy Gems: Cosmic Vistas (Season 1)
Blue Ant Media
BAM040
The gas giants of the outer solar system, Jupiter, Saturn, Uranus and Neptune, represent very...