Home / Hot Zones: Cosmic Vistas (Season 4)
Hot Zones: Cosmic Vistas (Season 4)
This title is a part of the series
Cosmic Vistas (Season 4)
Catalogue Number:
BAM059
Producer:
Blue Ant Media
Subject:
Science
Language:
English
Grade Level:
9 - 12, Post Secondary
Country Of Origin:
Canada
Copyright Year
: 2013
Running Time:
25
Closed Captions:
Yes
This episode takes a close look at Mercury's moment in the sun. Mercury is one of the nearest planets to Earth, but for centuries it eluded astronomer's best efforts to learn its secrets. But that has changed thanks to missions like Mariner and most recently, Messenger.
---
Related Titles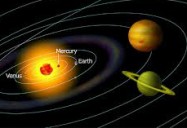 Rocky Shores - Silent Partner: Cosmic Vistas (Season 1)
Blue Ant Media
BAM037
Mercury offers us a look at a solid world and the forces that shape it. With substantially more...