Home / Landsat: Cosmic Vistas (Season 4)
Landsat: Cosmic Vistas (Season 4)
This title is a part of the series
Cosmic Vistas (Season 4)
Catalogue Number:
BAM062
Producer:
Blue Ant Media
Subject:
Science
Language:
English
Grade Level:
9 - 12, Post Secondary
Country Of Origin:
Canada
Copyright Year
: 2013
Running Time:
25
Closed Captions:
Yes
This episode takes a look at Landsat 8, the advanced planetary explorer with a 900 million dollar price tag. It is designed to peer across multiple wavelengths to reveal complex and ever-changing details that are undetectable by the human eye.
---
Related Titles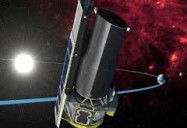 Superscopes: Cosmic Vistas (Season 2)
Blue Ant Media
BAM044
Gigantic telescopes of the future with multiple mirrors working in unison like the Spitzer Space...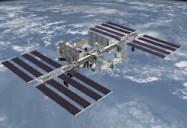 Science and the Shuttle: Cosmic Vistas (Season 3)
Blue Ant Media
BAM054
For more than 25 years the shuttle was our ticket to space, and our laboratory in orbit. So what...