Home / Dark Energy: Cosmic Vistas (Season 5)
Dark Energy: Cosmic Vistas (Season 5)

This item is only available for Canadian orders.
This title is a part of the series
Cosmic Vistas (Season 5)
Catalogue Number:
BAM145
Producer:
Blue Ant Media
Subject:
Science
Language:
English
Grade Level:
9 - 12, Post Secondary
Country Of Origin:
Canada
Copyright Year
: 2014
Running Time:
22:00
Closed Captions:
Yes
It is believed to be one of the main forces shaping the universe but what do we actually know about this phenomenon we cannot actually see. This show will look at the studies currently under way like the dark energy camera at Fermilab, and the proposed Euclid telescope that will look for evidence of dark energy in the movement of galaxies.
---
Related Titles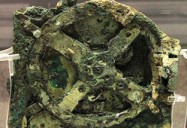 What Is Out There? A History of Astronomy
BBC
BBC005
Our evolving view of the universe represents one of the great, overarching stories of human...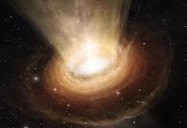 Vanishing Points and Still Life?: Hubble's Canvas Series
Blue Ant Media
BAM033
Vanishing Points – There are monsters loose in the cosmos, giant black holes that devour matter...