Home / Auyuittuq National Park: A Park For All Seasons Series
Auyuittuq National Park: A Park For All Seasons Series
This title is a part of the series
A Park For All Seasons Series
Above the Arctic Circle, in Canada's far north sits Auyuittuq National Park. This remote wilderness is home to polar bears, massive glaciers and Mount Thor-one of the sharpest sheer drops to be found on the planet. 'Auyuittuq' means 'The Land That Never Melts' in Inutituk, the language of the Inuit. However, research reports rising temperatures and this once frozen landscape is changing.
---
Related Titles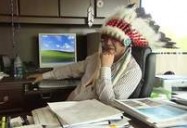 Canada: Arctic with Bruce Parry
BBC
BBC041
Bruce travels to the far north of Canada to live with the Caribou people and witness their annual...