Home / Wood Buffalo National Park: A Park For All Seasons Series
Wood Buffalo National Park: A Park For All Seasons Series
This title is a part of the series
A Park For All Seasons Series
Canada's largest National Park is Wood Buffalo. Populated by one of the biggest free-roaming bison herds on the planet, and home to one of the last nesting areas in the world for endangered whooping cranes, this vast boreal wilderness expands over unique salt plains.
---
Related Titles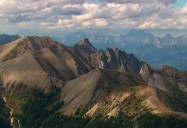 Continental Divide: Canada Over the Edge (Season 3)
Blue Ant Media
BAM170
Beginning at the US border, we explore the wonders of the continental divide, from...