Home / Pukaskwa National Park: A Park For All Seasons Series
Pukaskwa National Park: A Park For All Seasons Series
This title is a part of the series
A Park For All Seasons Series
The diverse, rugged wilderness of Pukaskwa National Park is the only one of its kind in Ontario. It features unpredictable boreal forests and iron rich plutonic rocks, and on cobbled beaches overlooking Lake Superior, one can spot rare arctic plants due to the cooling effect of the lake.
---
Related Titles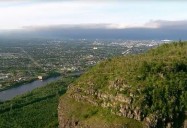 Superior Country: Canada Over the Edge (Season 3)
Blue Ant Media
BAM174
We begin an aerial journey east, along the shores of Lake Superior - exploring the city of Thunder...