Home / Baffin Island North: Canada Over the Edge (Season 4)
Baffin Island North: Canada Over the Edge (Season 4)
This title is a part of the series
Canada Over the Edge (Season 4)
Introduction to Baffin Island
Explorers like Martin Frobisher and John Davis could not have imagined the scope of this massive landmass. Beautiful aerial photography shows the geography and geology of this remote northern area of Canada.
This predominantly Inuit community in the Qikiqtaaluk Region of Nunavut is located in northern Baffin Island, one of the world's most northern communities. Pond Inlet was been home the Dorset people some 3,000 years ago, then 1500 years ago the Thule people arrived, ancestors to the modern Inuit. Philippa Ootoowak and elders in the area work on preserving local history.
Narwhals of Milne Inlet: Unicorns of the Sea
Narwhals are medium sized whales, but they are best known for the massive tusks displayed by mature, adult males. This sword-like tooth can reach nearly three metres.
Sirmilik National Park: "Place of Glaciers"
Sirmilik National Park includes the Northern Eastern Arctic Lowlands Natural Region and portions of the Lancaster Sound Marine Region. The park has incredible terrestrial and marine diversity, and there is also a crucial cultural element. Inuit hunters have sustained their families for centuries in this area.
---
Related Titles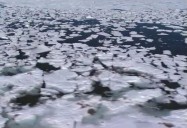 Wapusk National Park: A Park For All Seasons Series
Blue Ant Media
BAM158
One of the world's largest polar bear denning sites, Wapusk means "white bear" in the native Cree...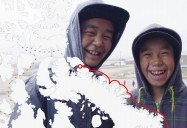 Across the High Arctic: Looking Into the Future and Honouring...
CTV
CTV732
Broadcast on CTV's W5 as North by Northwest W5 chronicles a spectacular, one-of-a-kind journey...