Home / Land of Ice: Arctic Secrets Series
Land of Ice: Arctic Secrets Series

This item is only available for Canadian orders.
This title is a part of the series
Arctic Secrets Series
Devon Island is the largest uninhabited island in the world. It's so remote and forbidding that when scientists wanted to simulate living conditions on Mars, they chose Devon. Dry and desolate, Devon's barren landscape only supports the hardiest of plants and few animals. For most of the year, darkness dominates the land. The sea ice surrounding Devon is continuous and solid. When the sun returns in spring, it will not set for four months. The unrelenting light warms this frozen desert and the ice begins to move. Shifting sea ice on the water ruptures with long cracks, called leads. Polar bears and seals are locked in a deadly battle. In this episode we capture what many consider to be a rare human experience as we witness the stark beauty of this icy wonderland.
---
Related Titles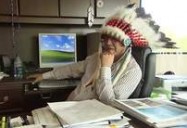 Canada: Arctic with Bruce Parry
BBC
BBC041
Bruce travels to the far north of Canada to live with the Caribou people and witness their annual...