Home / Match Made in Heaven: Guitar Picks (Season 2)
Match Made in Heaven: Guitar Picks (Season 2)

This item is only available for Canadian orders.
This title is a part of the series
Guitar Picks (Season 2)
In this episode of Guitar Picks when Sue Foley and Peter Karp first tried to record together it was a disaster, but when they sat down at their computers and started emailing each other, little did they know they were starting to write an album. Meanwhile luthier Rick Kelly sees treasure in the trash of old New York Buildings. He thinks framing wood from these building makes the perfect electric guitar and artists like Bob Dylan seem to agree. And Don Sawchuk decided at the tender age of 45 to take a crack at his life long dream of becoming a musician. Where better to begin than one of the most coveted recording studios in Toronto?
---
Related Titles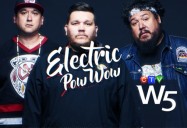 Electric Pow Wow: A Tribe Called Red: W5
CTV
CTV706
If you're an indigenous person living in a country that was forcefully colonized, it's all too...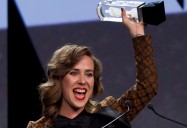 Serena: W5
CTV
CTV714
Canadian singer/songwriter Serena Ryder discusses her rise from child singer to Rockstar, and her...