Home / Sight: Animal Senses Series
Sight: Animal Senses Series

This item is only available for Canadian orders.
This title is a part of the series
Animal Senses Series
Catalogue Number:
BAM578
Producer:
Blue Ant Media
Subject:
Science
Language:
English
Grade Level:
9 - 12, Post Secondary
Country Of Origin:
Canada
Copyright Year
: 2017
Running Time:
30
Closed Captions:
Yes
Seeing the world is one of the most amazing animal adaptations. Different types of eyes give animals different types of vision, and in some cases they can be extraordinary. Some of the animals featured in this episode are: hawks, big cat eyes, grazing animals, great apes, compound eyes, and mantis shrimp. This episode looks at the multiple types of eyes and what purpose each has for animals, insects, fish and crustaceans in order to survive and thrive.
---
Related Titles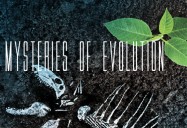 Eyes: Mysteries of Evolution Series
Blue Ant Media
BAM359
This episode focuses on the eye, one of the most amazing evolutionary adaptations in the natural...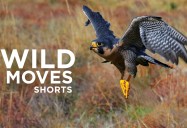 Wild Moves
Blue Ant Media
BAM477
A series of six short episodes explores the extraordinary mechanics of animals in super slow...