Home / Cyber-Seniors
Cyber-Seniors

This item is only available for Canadian orders.
A humorous and heartwarming documentary feature, which chronicles the extraordinary journey of a group of colourful senior citizens, as they discover the world of the Internet, through the guidance of teenage mentors. Their exploration of cyber-space is catapulted to another level when 89 year-old Shura decides to create a YouTube cooking video. A spirited video competition for the most "views" evolves as the cyber-seniors' hidden talents and competitive spirits are revealed. CYBER-SENIORS provides insight into the wonderful things that can happen when generation gaps are bridged, proving you are never too old to get 'connected'.
This inspiring and funny Canadian produced documentary can be used for mentoring programs, community-service hours, sociology classes and more.
2-Disc Education package includes DVD + Discussion/Activity Companion Disc + Bonus Commentary.
GUIDE



"Must-see." - The Huffington Post
"Inspirational...Downright funny!" - Film Journal
"Charming, hilarious and poignant." - Maria Shriver, NBC News
---
Related Titles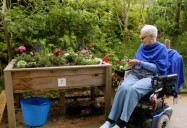 Adaptive Gardening - Episode Five: Ageless Gardens Series
291 Film Company
291110
A gardener uses raised garden beds so she can continue her hobby after hip surgery. Disabled...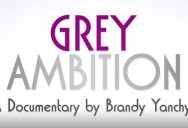 Grey Ambition
Brandy Y Productions
BYP009
Grey Ambition is an inspirational documentary about Canadian seniors over sixty-five who are taking...