Home / Arthur Currie - Master of War: The Great War Tour
Arthur Currie - Master of War: The Great War Tour
This title is a part of the series
The Great War Tour Series
General Sir Arthur Currie led the Canadian Corps to a series of spectacular victories hastening the end of the Great War. Norm Christie retraces Currie's rise from amateur soldier to the most successful Allied general. He asks why Currie was feted throughout Europe and the Empire yet maligned by enemies and forgotten at home.
---
Related Titles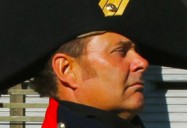 Sir Isaac Brock: Canada 1812: Forged in Fire
Blue Ant Media
BAM001
Major General Sir Isaac Brock is considered one of the greatest heroes of the War of 1812, even...